Odor Removal in Bellemont, AZ 86015
Unpleasant odor in your Bellemont home or business?
Premier Carpet Cleaning & Restoration LLC has been deodorizing Bellemont carpets and upholstery for more than 8 years. Our deodorizing technicians will professionally clean your carpet or area rug, then apply a deodorizing agent that will completely remove any offensive odors.
When you need professional cleaning and deodorizing, you don't want to wait. Call Coconino County's leading deodorizing company, Premier Carpet Cleaning & Restoration LLC, for a fast response time and expert service: (928) 216-4976. We offer expert odor removal for residential and commercial customers in Bellemont, Arizona.
Don't mask the odor. Eliminate it.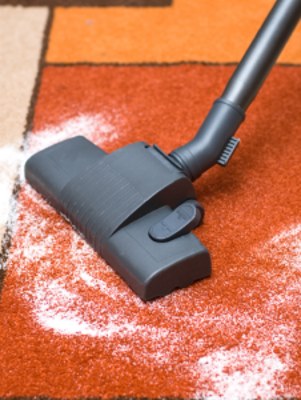 Lighting a candle or spraying room freshener might seem like a good idea to cover up an unpleasant smell. But that's all it does.
To completely eliminate unpleasant odors from your Bellemont carpet and upholstery, call the deodorizing professionals at Premier Carpet Cleaning & Restoration LLC: (928) 216-4976.
We will pretreat the problem area, then clean the entire surface with our highly effective hot water extraction vacuums.
Once your carpeting, area rug, upholstery, or mattress is clean, our deodorizing technician will apply a pleasant smelling deodorizer that digests the organic odor at its source.
You're left with a fresh smelling carpet that looks like it was just installed.
When you need to get rid of an odor from your carpet or furniture, call Bellemont's odor removal professionals: (928) 216-4976.
What's that smell?
Cigarette smoke, toilet training gone wrong, burnt food, sick children, wet dog. Once an unpleasant odor has been absorbed into your Bellemont carpeting, furniture, or upholstery, it's nearly impossible to get rid of it.
Our highly effective deodorizers work quickly to eliminate nasty smells from your Bellemont, Arizona carpet, furniture, or area rugs by releasing an enzyme that absorbs odors at their source.
Premier Carpet Cleaning & Restoration LLC has been in the carpet and upholstery cleaning business since 2011, serving customers in Bellemont, Arizona. Call (928) 216-4976 today to find out how quickly Premier Carpet Cleaning & Restoration LLC can get rid of your Coconino County unpleasant odor.
---
Call for Fast FREE Quote
Dial Area Code first please.
---
WHAT CUSTOMERS ARE SAYING:
5★★★★★ - "Excellent and trustworthy business. I use them for all my carpet and tile cleaning needs."
Chris Miller in Flagstaff, AZ
2018-11-06
---
5★★★★★ - "As a retired cleaning professional, I looked for an IICRC cleaning professional to use in my new home when I moved to Flagstaff in 2009. Thane Caird is the ONLY carpet cleaning professional I trust to clean my carpets and upholstery. His prices are reasonable and I respect the amount of time and attention he has paid to my needs. Premier is the ONLY company that I could I recommend to my friends and family."
Andy C., Carpet Cleaning in Flagstaff, AZ
2014-10-30
---
5★★★★★ - "I recently hired Thane Caird at Premier Carpet Cleaning through my corporate account for my business. I was so impressed with Thane and his crew that I've scheduled them to clean my home. AMAZED!!"
Lisa S., Commercial Carpet Cleaning in Flagstaff, AZ
2014-10-30
---
5★★★★★ - "I've been asked to do a lot of things but writing a testimony for mold repairs was a surprise. I'm a nurse and I know a lot about the effects of mold. I see it at work all the time. So when I suspected I had a mold problem in the wall between my kitchen and bathroom I called Thane Caird on the referral of my Realtor and friend Sandy. Thane came down the next day, to Sedona, and carefully determined I didn't just have mold but a water leak in my copper pipes. After hiring my plumber, Thane and his crew built a contraption called a 'containment chamber' around my walls and then removed all the mold and spores, or so we thought. The new mold test determined mold was EVERY place even though he used his air scrubbing machines. In disbelief we ordered a new test and found that the first test was done wrong. Only six parts per million of mold spores were left behind which is even better than what you'd normally find out of doors. These guys are real professionals. They cleaned up their work area, cleaned my carpets and even cleaned the air inside my home with an air scrubbing machine. If you are thinking of hiring someone for a mold inspection, call Premier. These guys are champs!"
Viola Wyman, Carpet Cleaning in Sedona, AZ
2014-10-30
---
5★★★★★ - "I had a ice dam leak in Boulder Point. Thane and his partner came over on a Saturday! They carefully cut a hole in my kitchen ceiling and put an air dryer connected to a big yellow tube up inside. On Sunday and Monday they came back to check progress. In just a couple of days the infra camera showed my kitchen was dry. They repaired the hole and my insurance paid the whole thing! I highly recommend Thane for any drying needs you have."
S. N. Palmer, Water Damage Restoration in Flagstaff, AZ
2014-10-30
---
Call for FREE Odor Removal Quote
Dial Area Code first please.
---